Bringing Together Technology and People

ABOUT
Bringing Together Technology and People
​​Allow Us to Introduce Ourselves
Command Alkon brings together technology and people to support the heavy building materials community. Our success is measured by the partnerships that we create with the customers. We know that you and your teams work hard every day to take care of YOUR customers. We are focused on making our software easier to use, easier to install, and easier to maintain to help you, help your customers. Our strategy when developing products is to partner with our customers to understand the unique challenges that their businesses are facing and build solutions that help solve their problems. When people are placed at the forefront of our operations, we can produce robust, advanced products that drive meaningful results.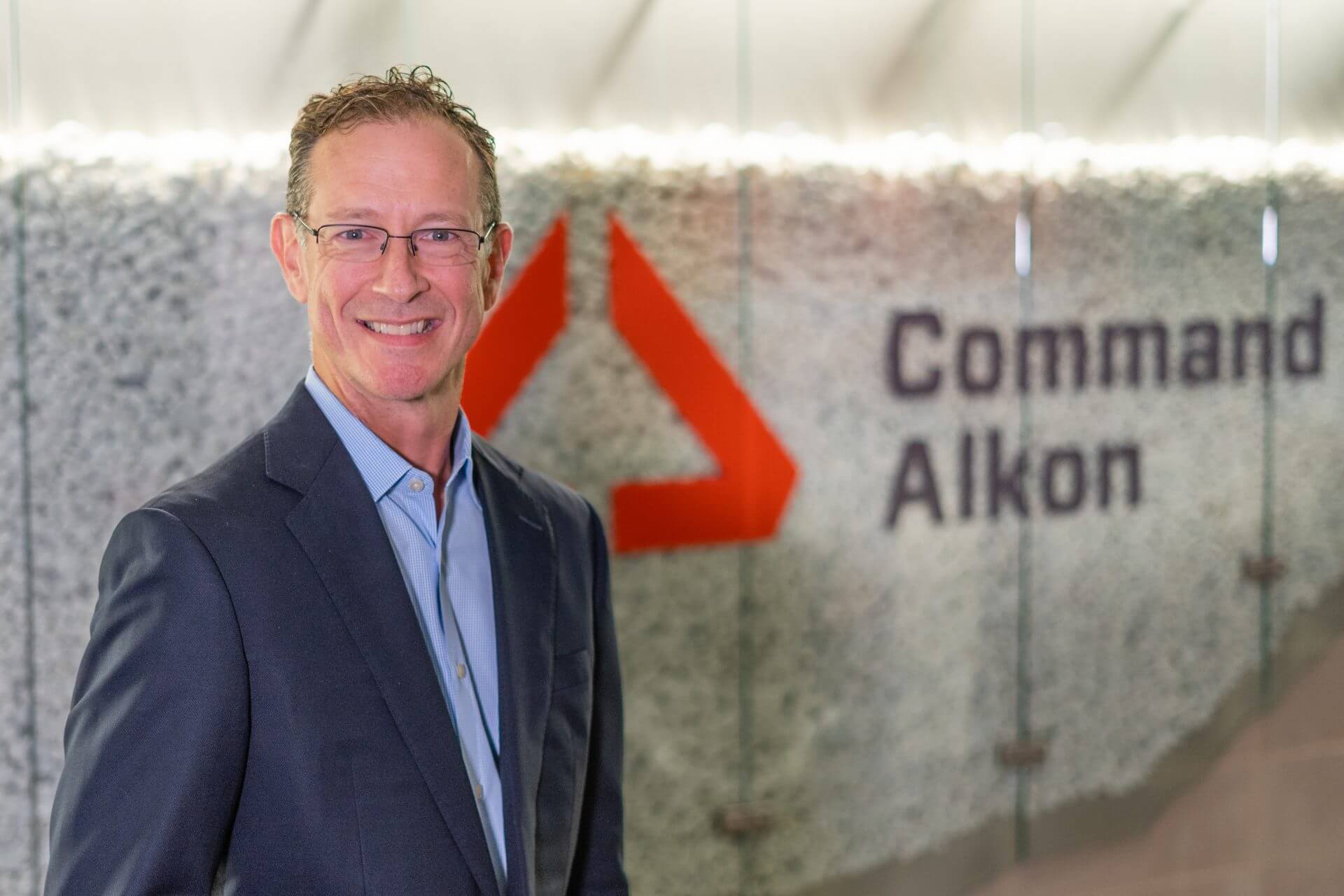 "Our mission at Command Alkon is bringing people and technology together to advance the heavy building materials industry. To make this a reality, we will tirelessly focus on our customers' success and invest in our employees' growth and industry expertise. And together we can create a world where people are empowered to build smarter, safer, stronger."
– Martin Willoughby, President & CEO
You Can Do It. We Can Help.
Our purpose to advance the heavy building materials industry is much bigger than the products that we create. Our purpose is enabled by our technology and delivered through the expertise and passion of our people. We continue to evolve our teams to deliver a truly comprehensive customer experience with innovative products and integrations, consistent and quality services and support, and strong and long-lasting relationships based on listening. When we are successful in achieving this purpose, our people, customers, industry, and communities all win.
Hear What Makes Us Different.
Whether you are a ready mix, asphalt or aggregate company, our team is here to support your business. By focusing on your core markets, Command Alkon can offer solutions that deliver visibility, business process automation, and transparency.
Command Alkon's Core Values
INTEGRITY
We are not afraid to do what is right even when our actions won't be acknowledged by others. We earn peer and customer trust by doing what we say we are going to do.
EMPLOYEE GROWTH
We value our employees for their skills, passion, and creativity. We layer modern technology with decades of industry expertise and sound technical skills to provide an environment that fosters personal development and professional growth.
CUSTOMER DRIVEN
Our decisions focus on customer experiences and how we create outcomes and deliver value that benefits them. When our customers succeed, we succeed.
COLLABORATIVE
We bring our best, share our knowledge freely, and value peer, partner, and customer contributions. We believe that success is a collaborative effort and together, we build amazing.
​​BUILDING A BRIGHTER FUTURE
Let us put our 45 years of hands-on, in-the-trenches experience to work for you. You'll benefit from our deep industry knowledge and the technical skills we've developed in plants, quarries, labs and on job sites around the globe.