Completely Automate Your Manufactured Concrete Operations
Completely Automate Your Manufactured Concrete Operations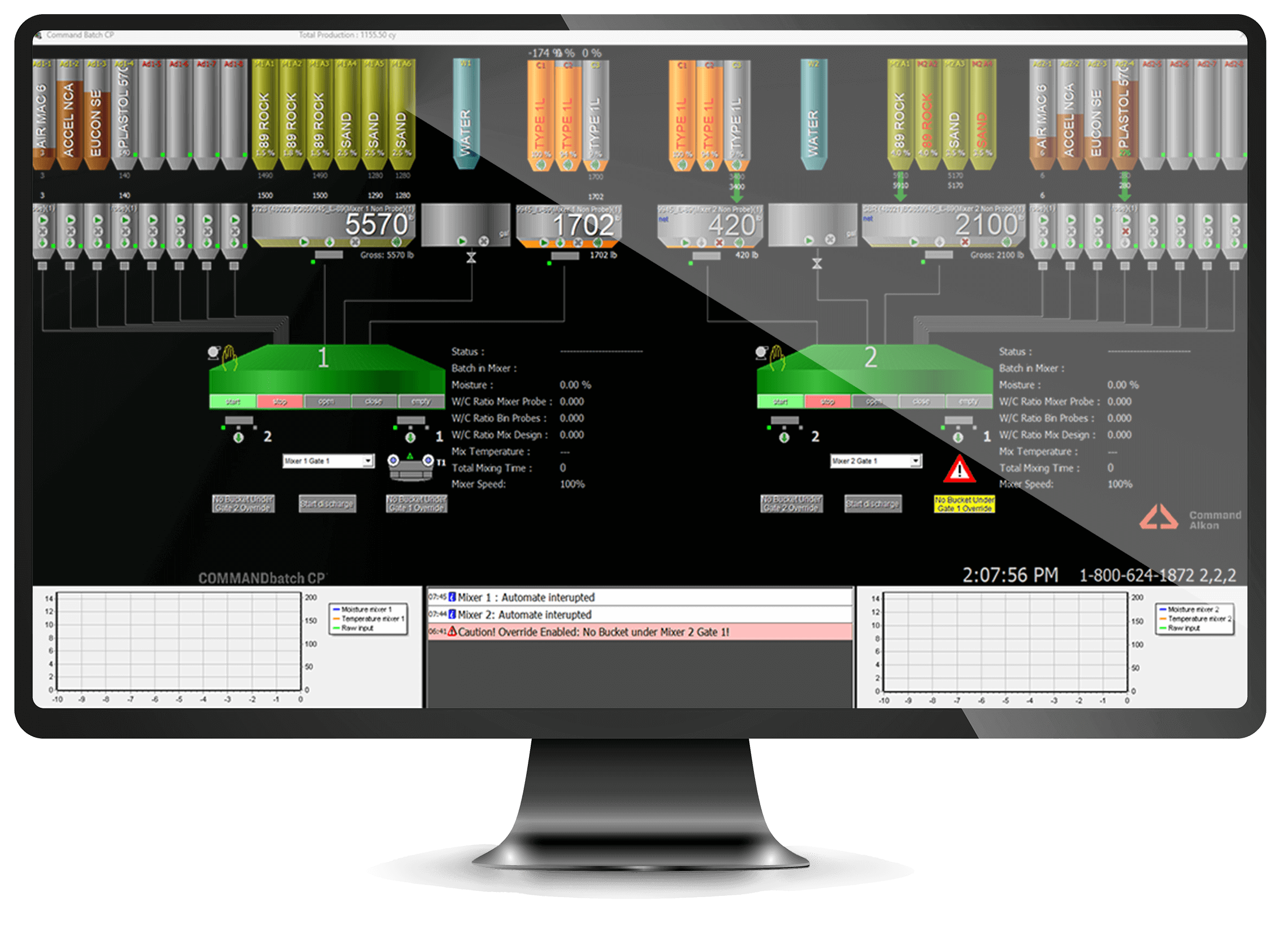 WATCH NOW
Take Control of Your Precast Operations to the Next Level
Complete Process Visualization

SCC & Dry Cast Moisture Control

Color Control System

Concrete Delivery Automation

Remote Operator Interface

Automatic Inventory Replenishment Requests
"The ability to monitor changes in real time is extremely valuable for us. We can see exactly how far we are with producing the hollow core slabs at any time. This efficient and optimal use of our lanes not only increases the speed of our operations, but also increases the amount of money our business can make."
– Bjorn Aaldering, Project Engineer at VBI Huissen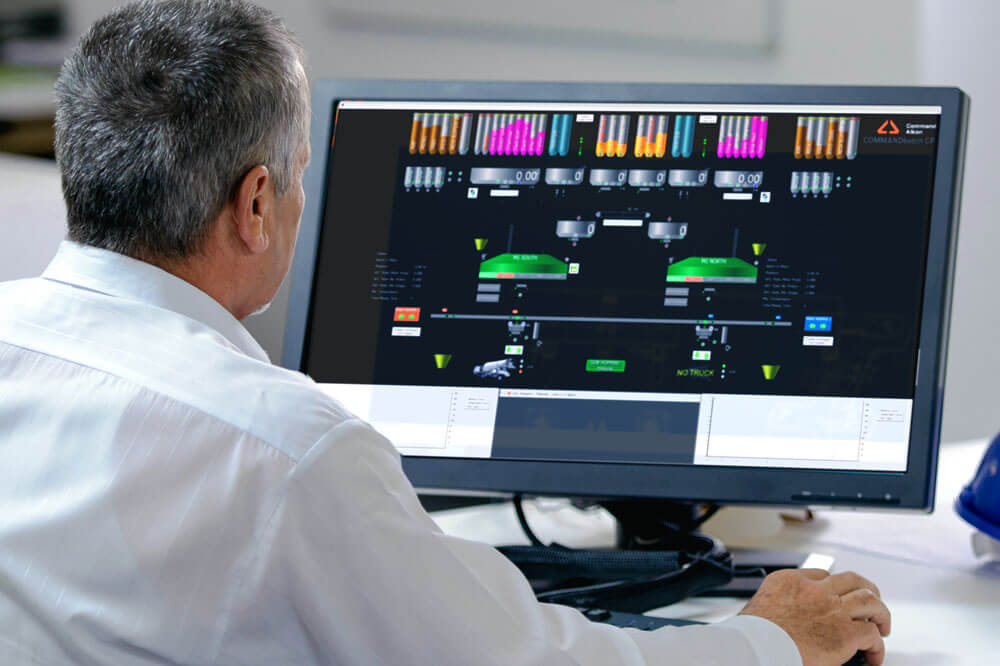 FULL FEATURED & RELIABLE
Increase profits with COMMANDbatch CP, designed specifically for precast operations based on 45+ years of industry expertise.
REMOTE OPERATOR INTERFACE
All of the functionality that comes standard on the main processor is also available on a ruggedized PC. Oversee the production process directly from the plant floor. Make adjustments to mix water and prioritize mixes and delivery from the remote wireless PC.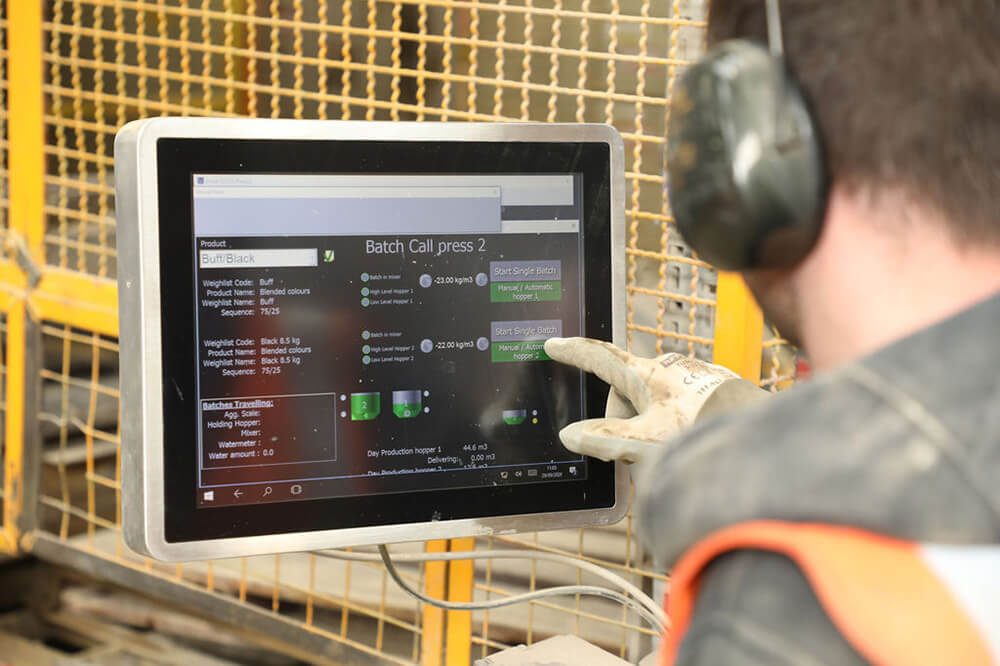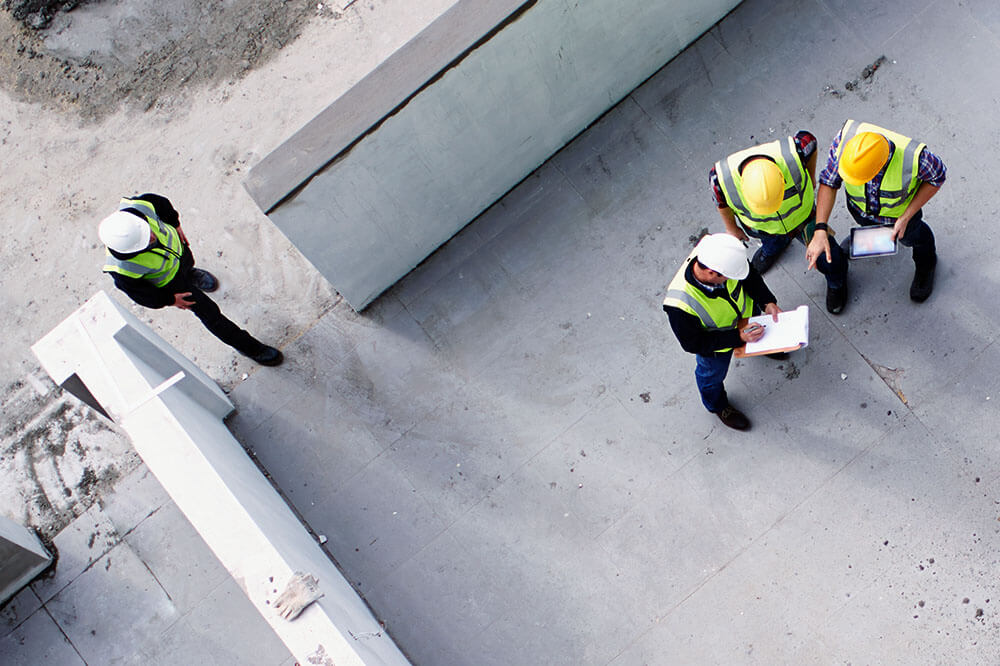 ​​MOISTURE MANAGEMENT
​By making use of moisture probes in aggregates and mixer(s), CP-Hydro calculates the correct quantity of water in the mix. Process visualization functionality enables you to track the dosing process and you can access the data center to establish what data, both real-time and historical, was used to determine the water quantity dosage.
TOTAL PROCESS CONTROL
Improving production efficiency and quality with a high-end concrete production control system from mixing to pouring to control of delivery buckets and placement cranes. Monitor silo and bin levels and automatically generate material requests.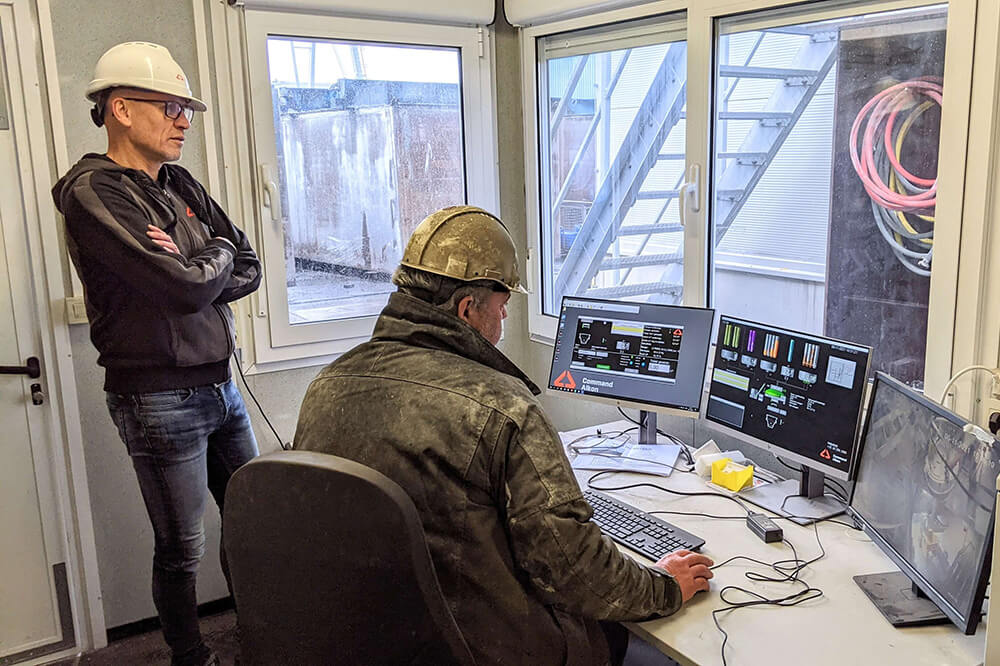 Reduce Costs & Improve Quality
Years Experience Automating Concrete Production Plants