Get Your Concrete Right the First Time.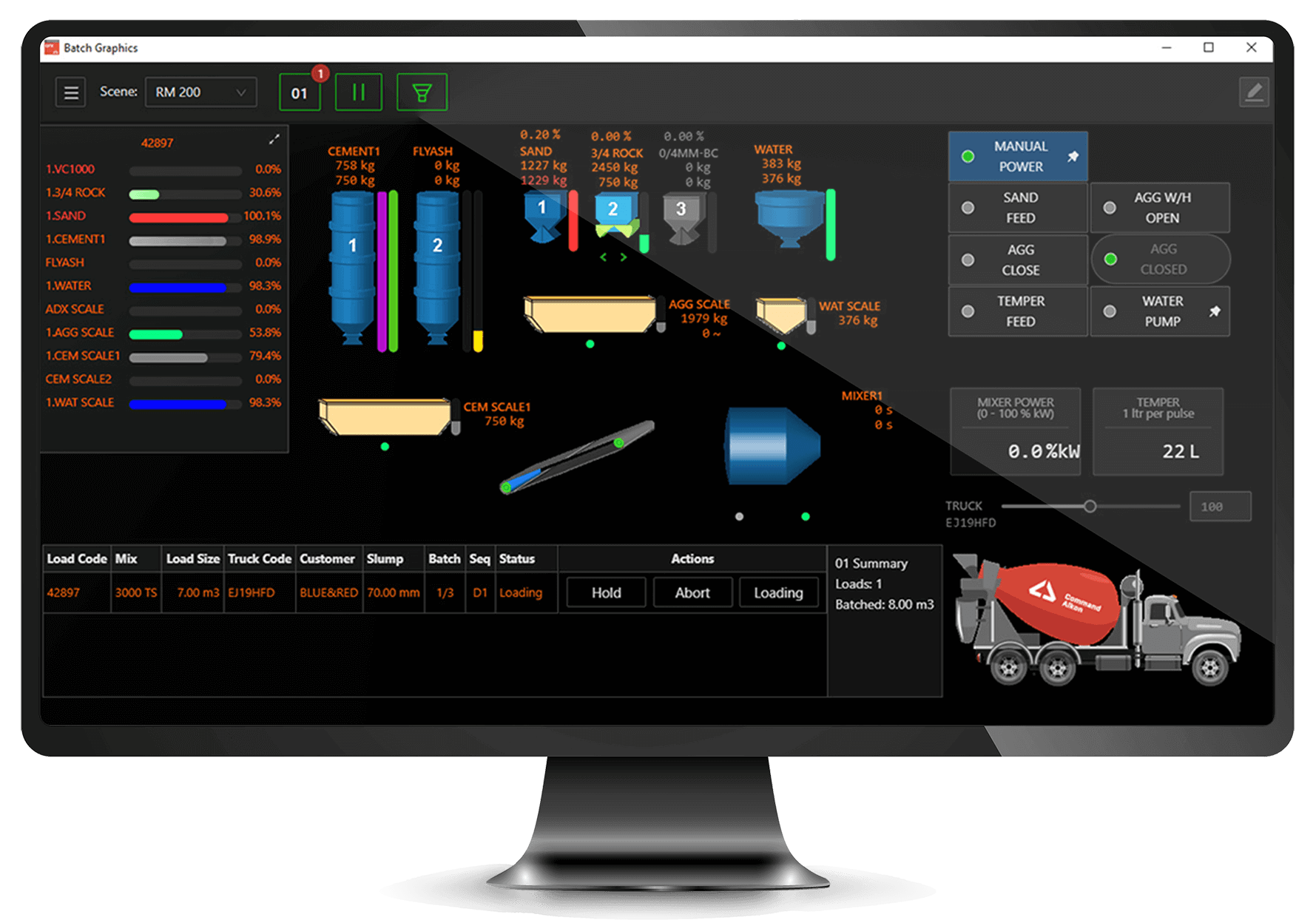 Get Your Concrete Right the First Time.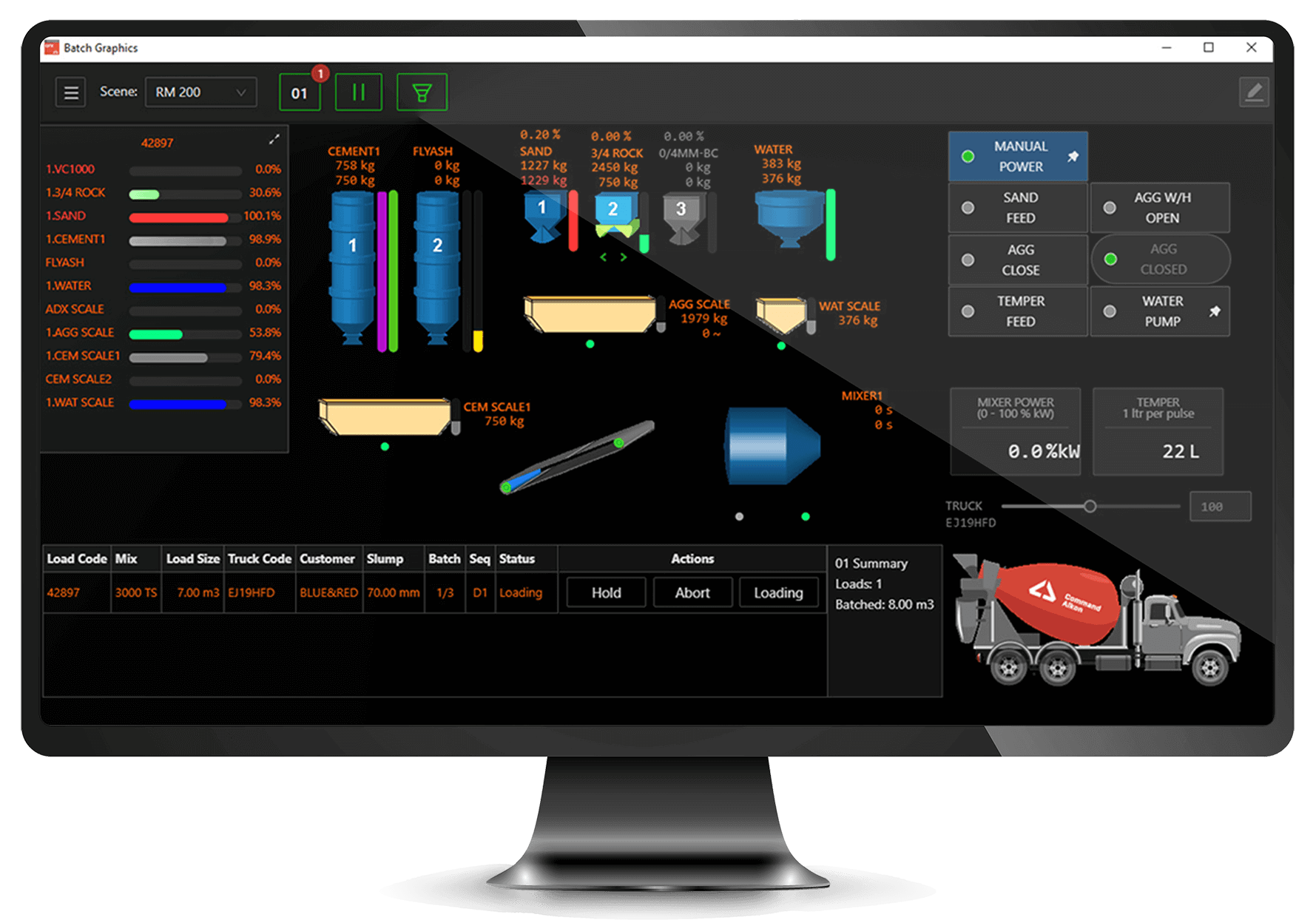 Designed for Performance & Built to Last
There's a reason COMMANDbatch is found in more plants around the world than any other plant automation system.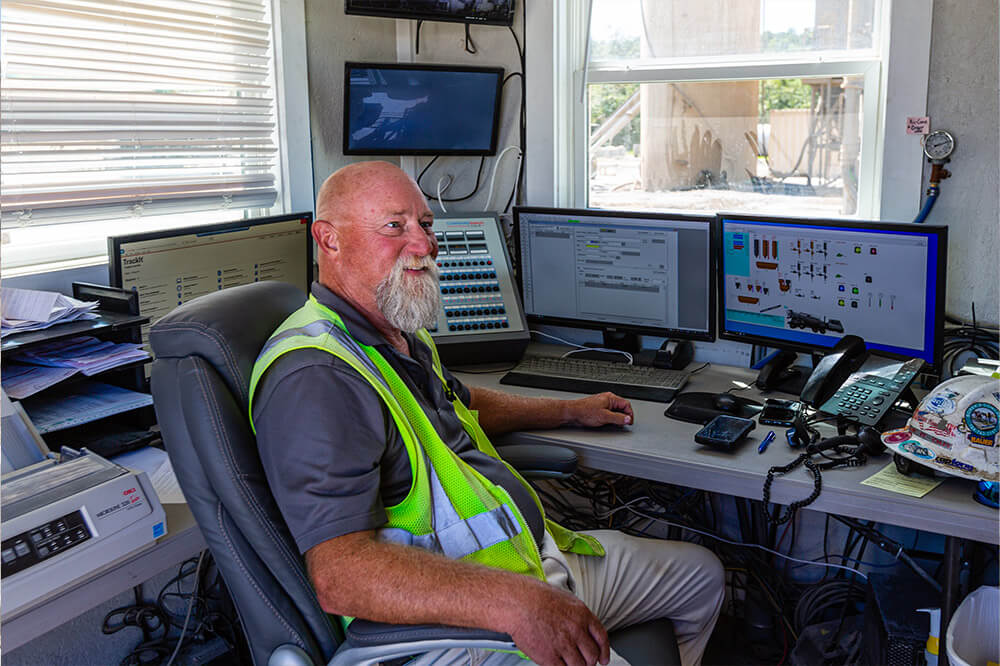 ​​​BATCH YOUR PROFITS
​How do you maximize profit? Get your concrete right the first time. Take control of the batching process with the COMMANDbatch suite of products for greater quality and consistency.
GET SMARTER ABOUT MOISTURE
The Precision Water System eliminates wet loads, simplifies calibration, and lets you achieve consistent results.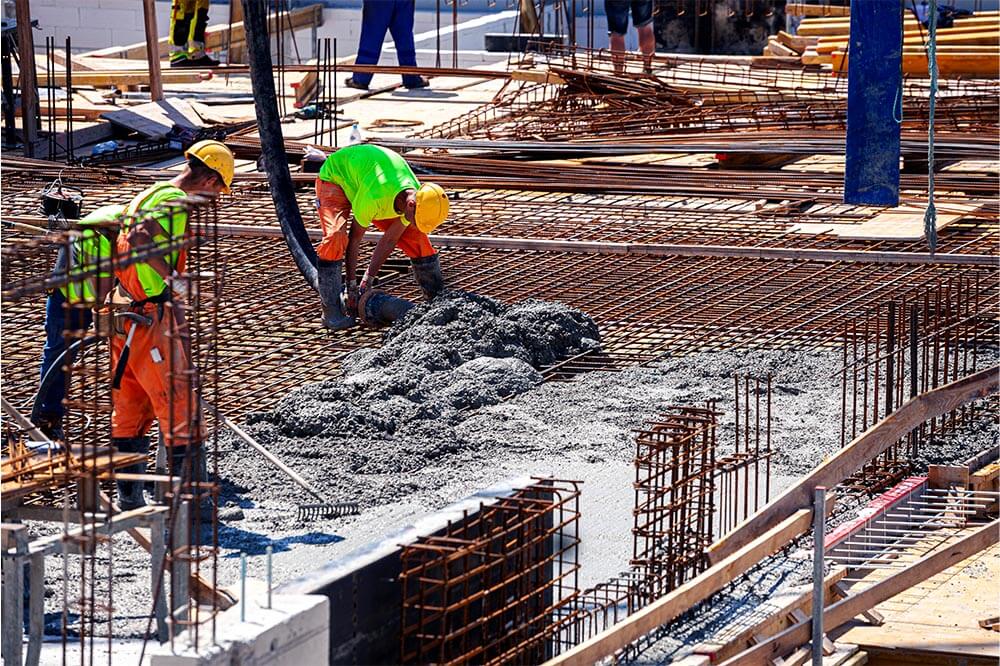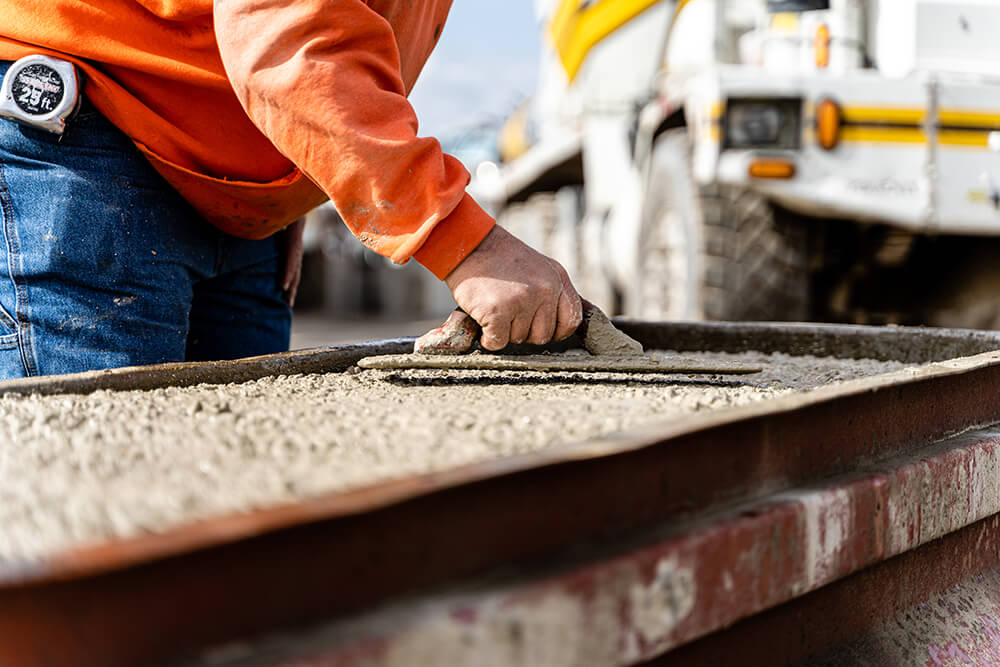 HOW'S YOUR CONCRETE TEMPERATURE
​​After water management, temperature control is the next main quality issue for ready mix producers. The Precision Temperature System ensures quality while minimizing process heating and cooling costs.
"With the Precision Water System, you get changes in the aggregate moisture immediately by adjusting the final water addition to the batch"
– Jon Mottram, Delmon Readymix
Batch with Speed and Accuracy
Average Reduction in Load Time