Stop Accidents Before They Stop You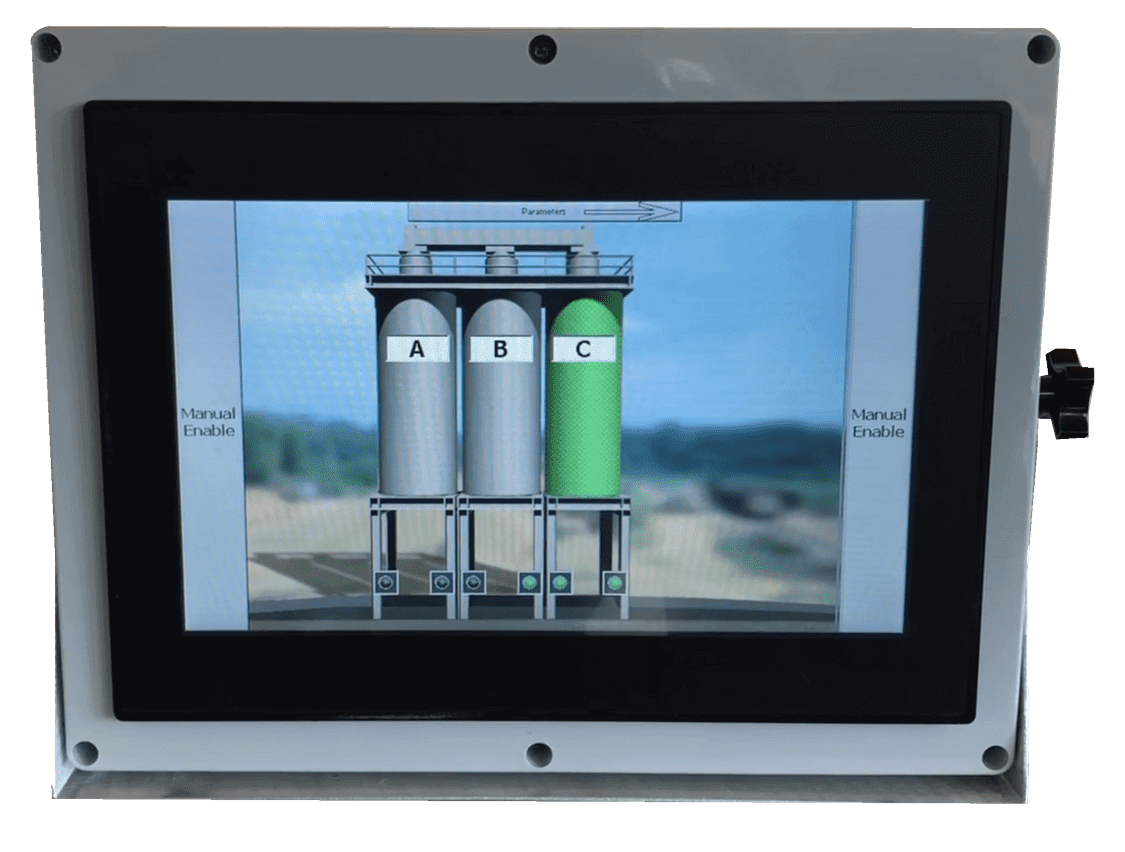 Stop Accidents Before They Stop You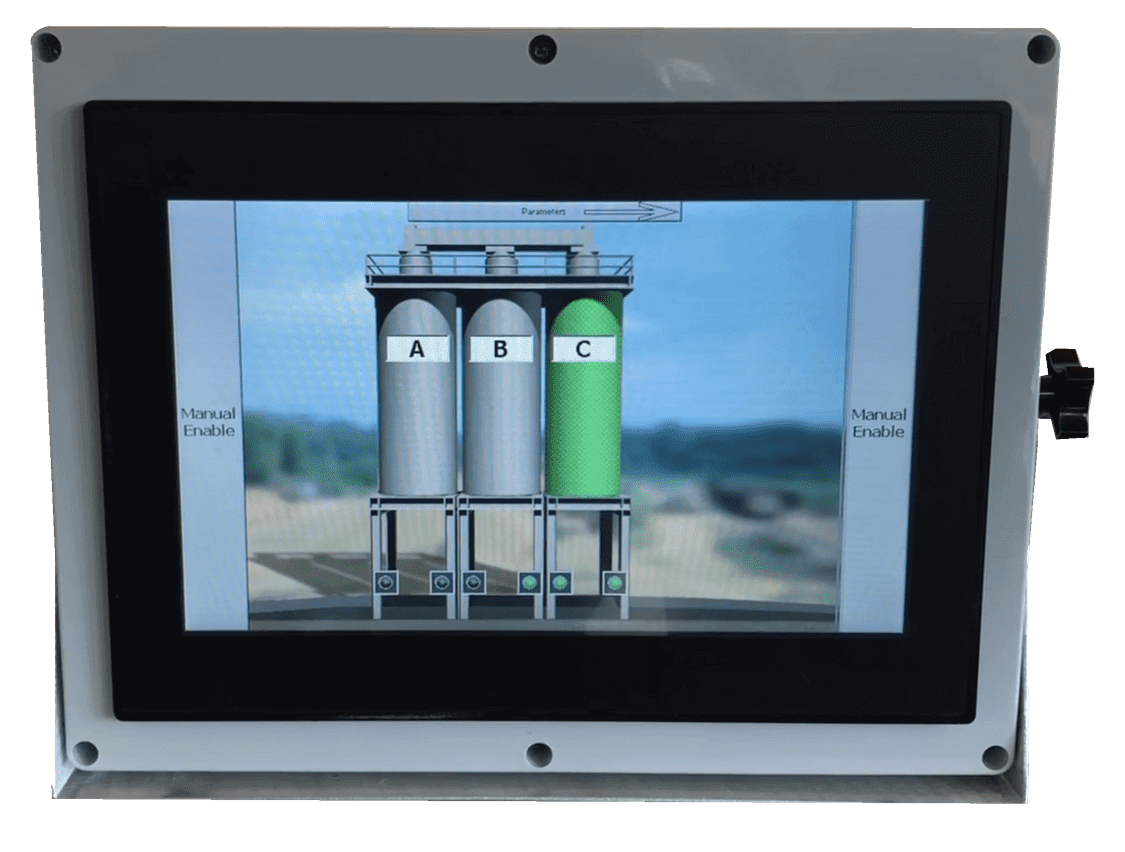 WATCH NOW
Prevent Loadout Accidents with the Silo Safety System
The Silo Safety System ensures the safety of drivers and vehicles and eliminates loss of material in any type of overhead load scenario. Keep drivers and vehicles safe, eliminate costly loss of materials, and reduce plant downtime with the Silo Safety System.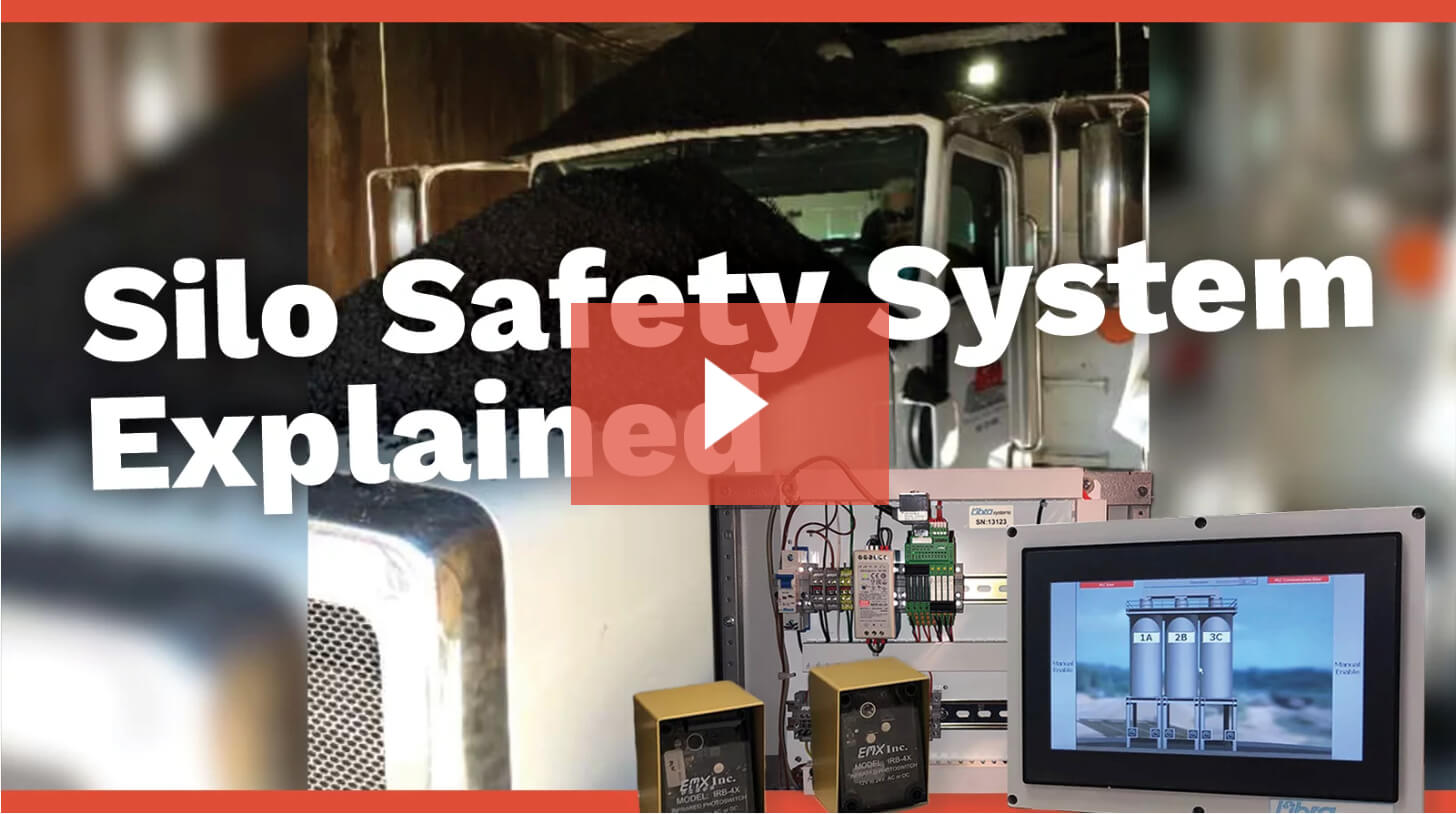 "This solution saved us the first day that we had it. One of our operators tried to open the incorrect silo immediately after the installation, and the Silo Safety System prevented the gate from opening."
– Southeast Plant Services
​​OVERHEAD LOADOUT OPERATIONS
How Does the Silo Safety System Work?
​Sets of infrared sensors appropriately placed under a silo indicate when a vehicle is under the silo – a "broken" beam between a single set of sensors indicates a vehicle.
​​FULLY FLEXIBLE FEATURE SET
​Infrared sensors enable each silo, if and only if, the truck is in the proper position. Fully graphic touch screen display indicates sensor and silo gate activation to the operator. Manual override mode with redundant loadout system interlock for scenarios not meeting standard vehicle and loadout situations.